Hiya all!  I just wanted to take the time to discuss combat in RPs.  So far, things have been pretty straight forward.  "Enemy appears">"Player kills enemy in some way."  Now, that's great and all, but it's a little repetitive.  No enemy stands a chance, none.  They might as well be friggin's steaks with targets on them!  Fresh meat.  And the players are a little OP because of it.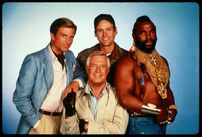 Bravo, for example, seems absoultely invincible.  Yes, they're our characters.  But that doesn't mean that nothing bad can ever happen to them.  They're not the best force ever.  If that's the basis of the story, it's terrible.  I thought we were passed the '80s.
I'd like to suggest something else, "open-ended actions".  Basically, a player will do something to the enemy, but the enemy's response would be done by another player and vice versa.  Example:
Player1: An Elite Major drops down in front of Croft.
Player2: Croft draws his magnum, and fires at the Elite.
Player1: The Elite leans forward roars, as its shields go down.  It draws its sword and prepares to swing.
Player 2: Croft dives underneath the Elite's blade just in time, stumbling backwards into a control console.  A nearby guard draws his rifle and aims for the Elite's head.
Player1: The Elite turns to the guard, sword in hand. But, its shields still haven't recharged, and it falls prey to the ensuing bullets.
See how much longer and more intricate that is?  Sure, it doesn't have to take that many posts.  It can take more, and it can take less.  The player in control of the hostile would have to be under an "honor system".  I think all of us here can be trusted enough to follow this.  No over-powered, no under-powered.  Simple.  This way, if a player wants an enemy to put up a good fight, they can have that.
 And if its just a foot-soldier, the player can have it killed immediately.
Bottom line (well, actually the middle-line, but you get it) it's a win-win situation for everybody.
Bare in mind, this style of combat can work with multiple people, and other players can drop other characters into the fight whenever. It also works excellently for PVP combat, with both players deciding when to back down. Their fates lie in their own hands, not someone else's who would kill their character with a chocolate bar smack if they could.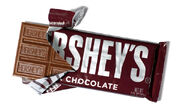 Anyway, thoughts, comments, questions, concerns, anything? Anything at all? Please, just something? Please?
Ad blocker interference detected!
Wikia is a free-to-use site that makes money from advertising. We have a modified experience for viewers using ad blockers

Wikia is not accessible if you've made further modifications. Remove the custom ad blocker rule(s) and the page will load as expected.